Conister Racketeers Pioneers are pictured below. They are l
eft to right – Dean Sowerby, Andy Dalrymple, Rob Boyles, Marc Taggert and Barry Irvine.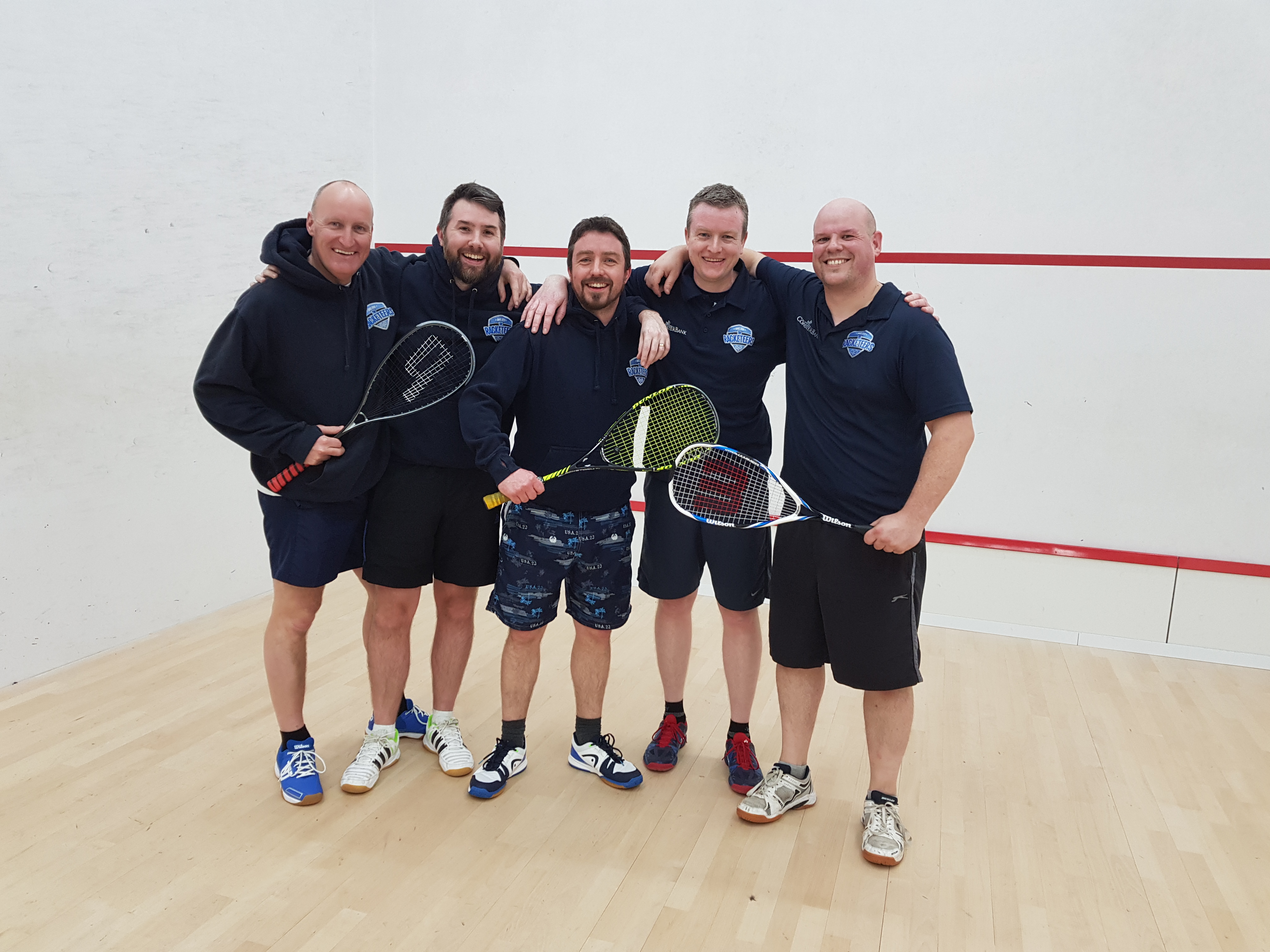 EasyGym advanced their chances of winning the league with a hard fought 3-2 victory over StoneArt. EasyGym had wins at three through Rob Boyles and five courtesy of Dave O'Neill fresh from his debut for the Merseyside Over 60s team, but both these matches were close 3-1 battles. StoneArt hit back with wins at two and four for Hamish Thornton and Douglas Jacobsson who is finding his form just in time for the IOM Championships. At 2-2 it was down to the number one players to decide the match and EasyGym's Dave Norman wrapped it up with a convincing 3-0 win.
Continue reading "Conister Racketeers Pioneers Narrowly Lose to Title Contenders"