The Team photograph below is of Santander Racketeers Academy.
Back Row, Left to Right – Alan Workman, Allan Bashforth, Steven Wright and Nick Corlett. Front 
Row, Left to Right – Andrew Brown and Charlie Beard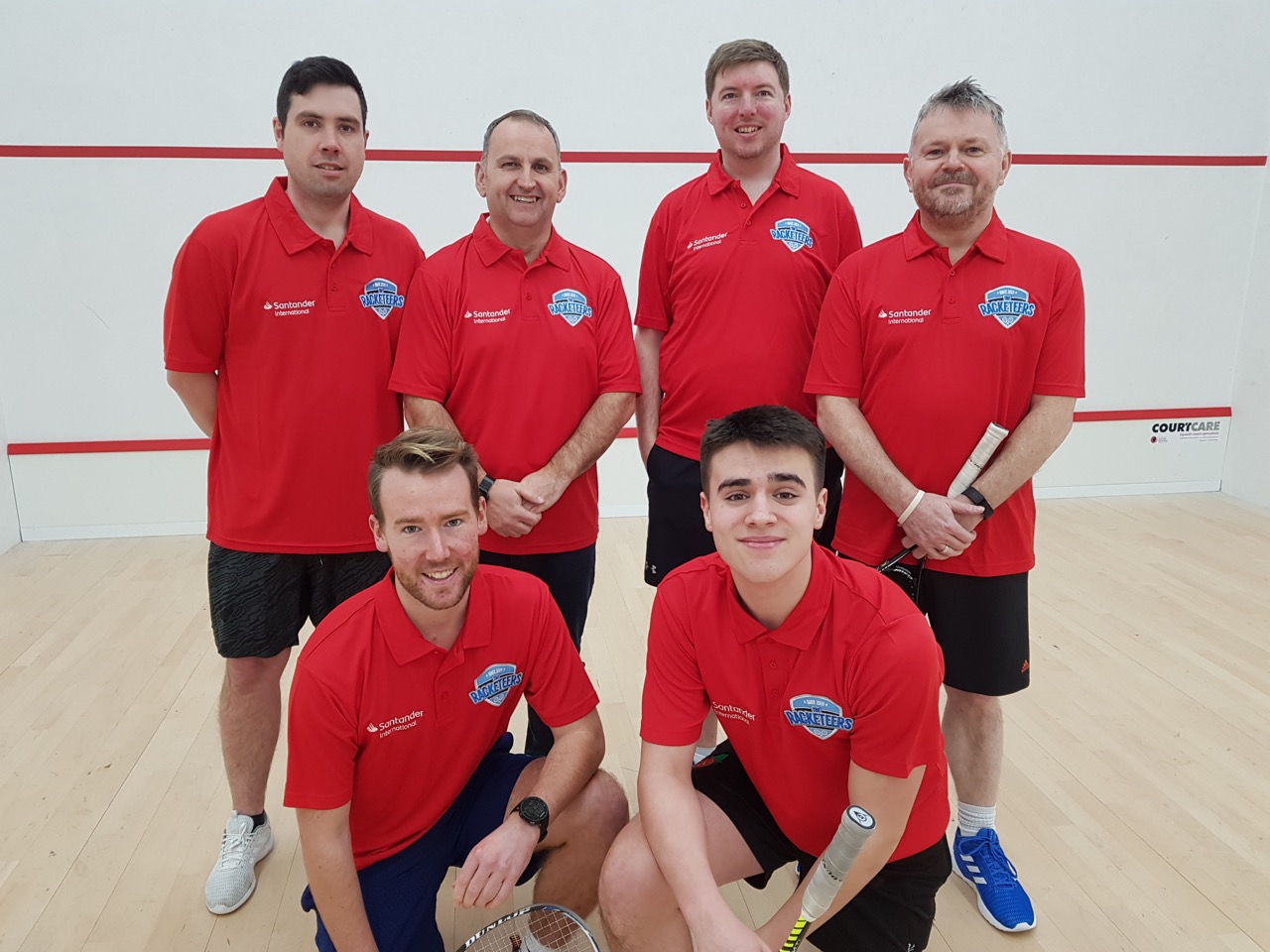 The A league this week saw a close match between StoneArt and Team AON. AON took a 2-0 lead after the first two matches with Mason McLarney and Chris Cave both winning 3-1. However Stoneart's Hamish Thornton and Lyndon Cheetham made the match score 2-2, with Lyndon Cheetham having a particularly hard fought five games against Nathan Quilliam. It was then up to the number one players, Jason Blue and Robin Crease, to determine the match winners. Jason Blue eventually took the spoils with a 3-0 win, taking the match for Stoneart.
Continue reading "Outcasts Beat Crowe Dragons to Take Top Spot in Division B"