IOMSRA Christmas Handicap Tournament 2019
I have received 20 entries for the iOMSRA Christmas handicap tournament with 1 player on the reserve list in case someone drops out. As there are only 20 entries the plan his to play the tournament over 2 days – Monday 9th December and Tuesday 10th December.
There will be 4 preliminary round matches and the winners of these 4 matches will progress to Round 1 of the Main draw. However the 4 losers of the preliminary round matches will play a round robin competition against each other. As the tournament is a Handicap tournament there is No Seeding so all the names went into a hat and were drawn out so places in the draw are completely random. 
All the matches will be the best of 5 games and we will be playing PAR to 15. The Tournament begins at 6pm on Monday 9th December,do remember to give me your entry fee on arrival, it is £15 for over 19s and £10 for under 19s.   
I have put some graphics below to help explain things, if you have any questing then do text of email me on Email – Bakers94@manx.net / Text – 07624 333745 
Order of play –

Preliminary round –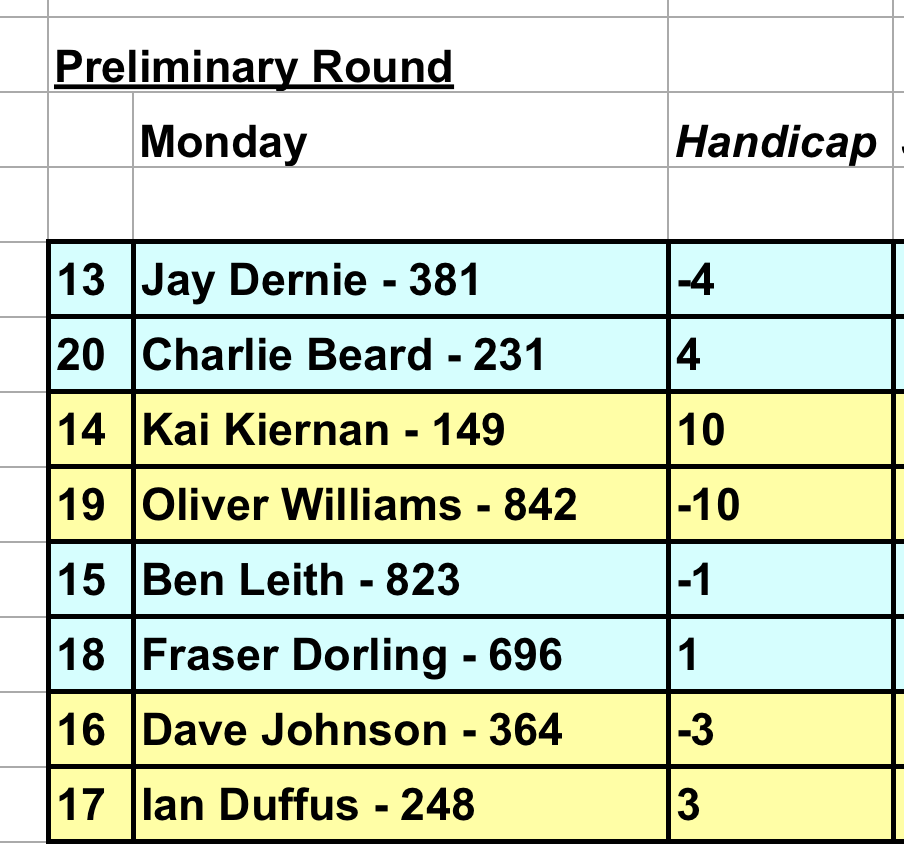 Main Draw –